Powering a
Low-Carbon
Sustainable
Future
Sunco Capital develops, invests in and operates renewable energy assets in Latin America and Europe to maximize value and long term returns for investors.

Differentiated energy commercialization strategy in each market anchored on energy market fundamentals.

Optimization of capital allocation to each investment phase throughout the life of the asset.

Focus on execution: disciplined commercial and operational oversight
of each asset.

Long term relationships with our clients, partners and investors.
Sunco Capital is involved in the development and management of projects from origination to the operational phase. This strategy ensures the highest quality standards and mitigates risks in the construction, financing and operating phases, maximizing investment IRRs over the long term.
We are present in Europe and Latin America with offices in Spain and Brazil.
We develop our portfolio following geographical and technological criteria. Sunco Capital´s key markets are Brazil, Mexico and Spain, where we focus on Solar PV and Onshore Wind projects.
We are also developing and seeking opportunities in surrounding markets of Latin America and Southern Europe, including Colombia, Chile, Italy and Portugal.
PIPELINE: : Project in investment phase.
Q LEAD (QUALIFIED LEAD): Project under due diligence with exclusivity. Commercial terms agreed.
LEAD: Project identified and under analysis.
Deal flow as of July, 2020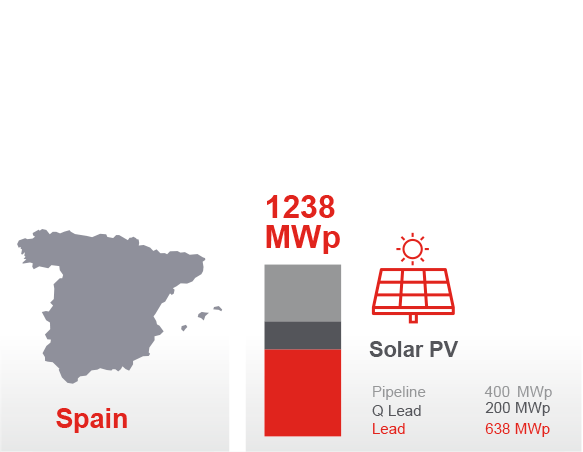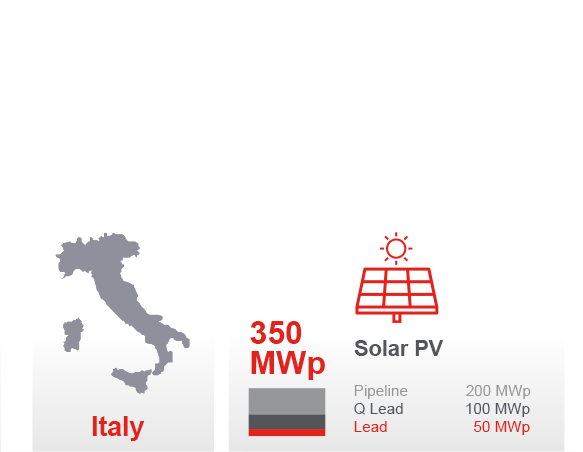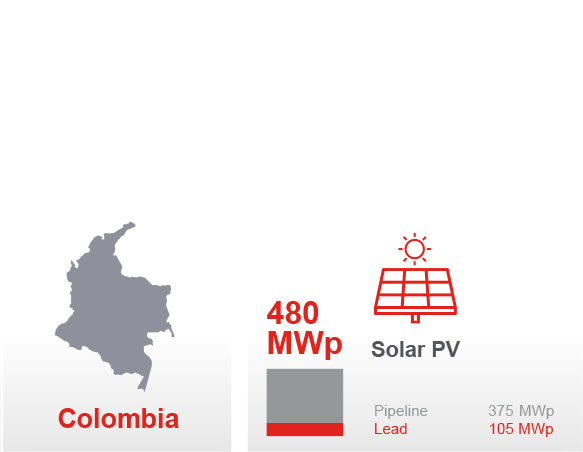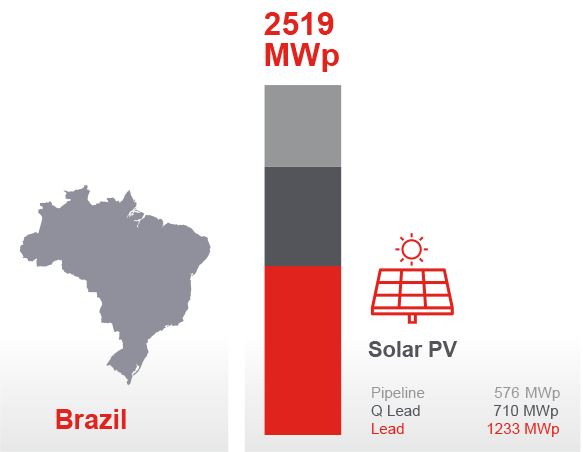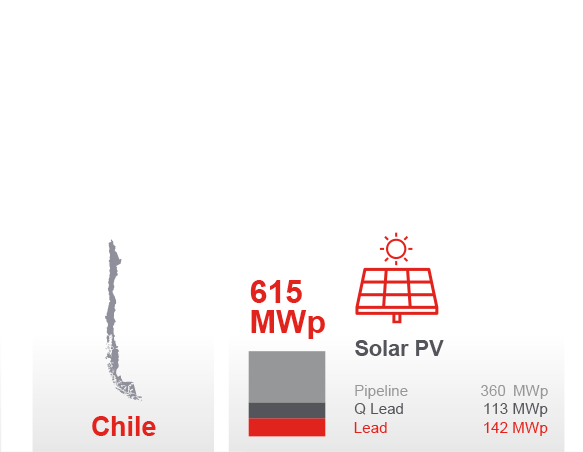 Our management team brings together a proven track record of over 5 GW in the development, M&A, construction, long-term capital structuring and O&M in the renewable energy sector worldwide.
DEVELOPMENT
+160 projects successfully developed in 20 different countries since 2008.
PROJECT FINANCE
Financing under international project finance since 2008.
ENERGY COMMERCIALIZATION
Bilateral Power Purchase Agreements (PPAs) since 2012.
CONSTRUCTION & INTERCONNECTION
From initial design to plant commissioning in 15 different countries (+125 projects) since 2004.
ASSET MANAGEMENT
North America, Latin America, Europe, Asia, Middle East & South Africa since 2011.
INVESTMENT & FUND MANAGEMENT
Over $800M invested in China through 7 private equity & real estate funds. $2.1bn experience in renewable energy related M&A transactions since 2003.
Our management team has a proven track record across technologies and geographies.
███ Engineering, Construction and Interconnection
███ Development and Commercialization
███ Financial Structuring / Investment
Note: Installed capacity expressed in MWp for PV and in MWn for Wind.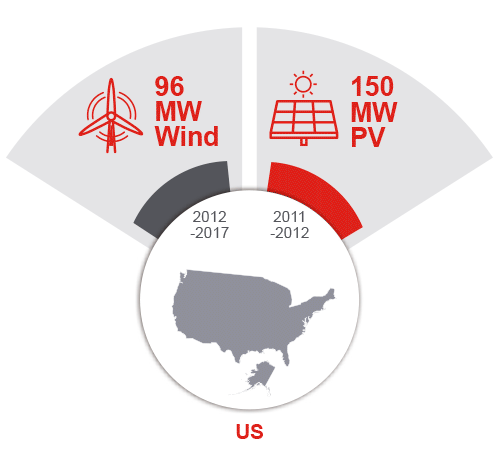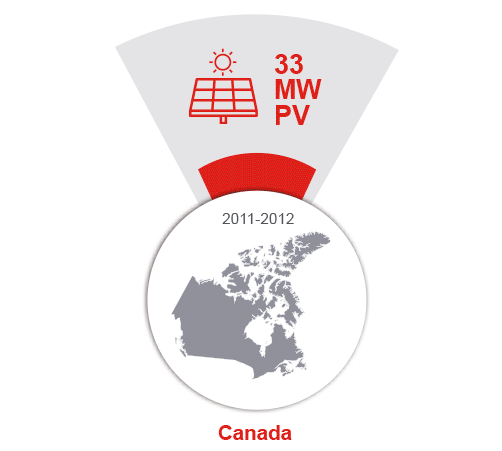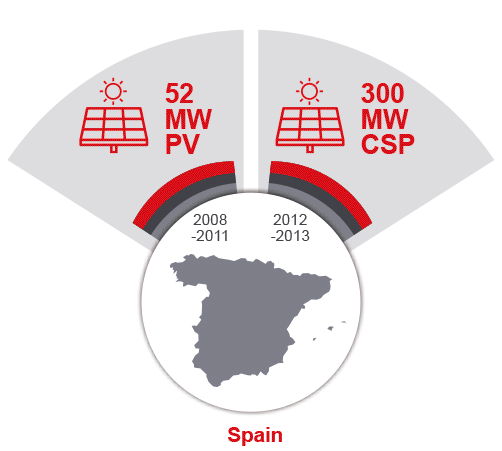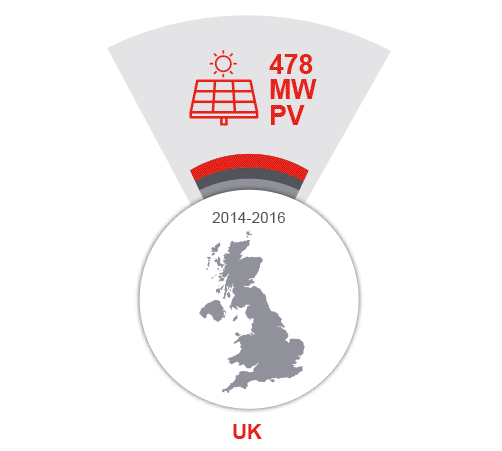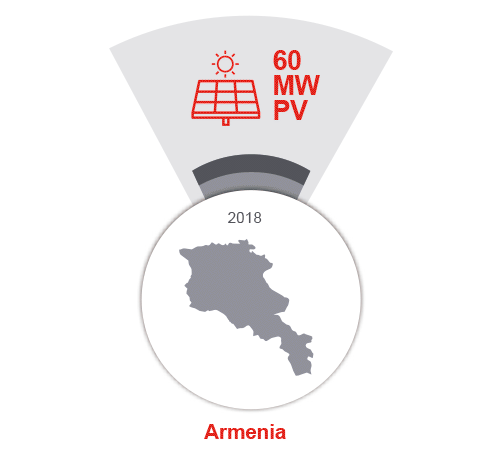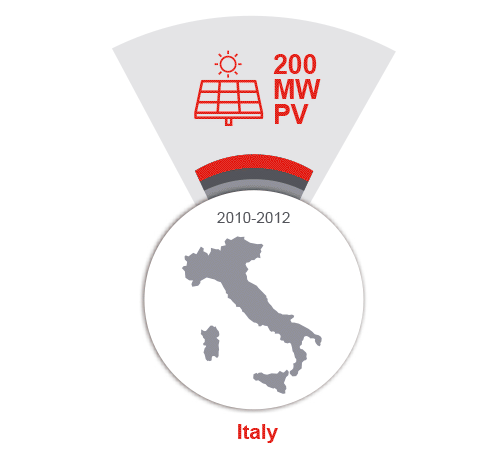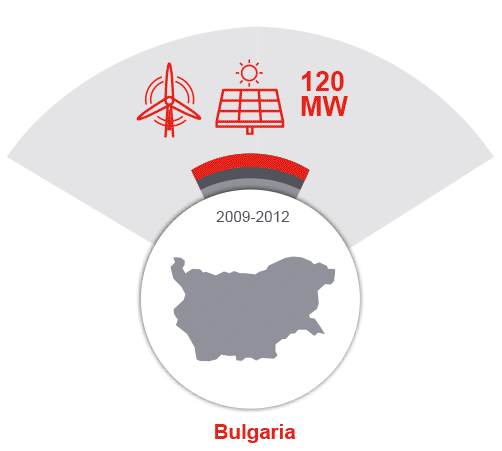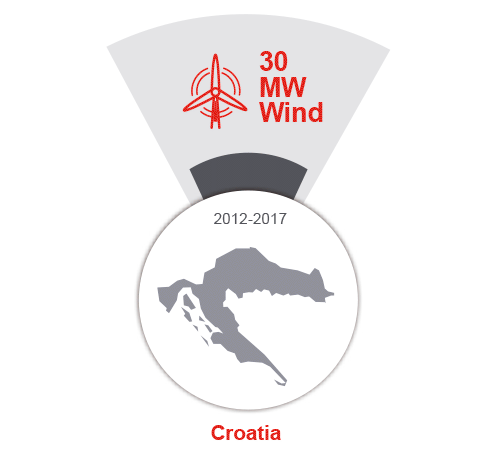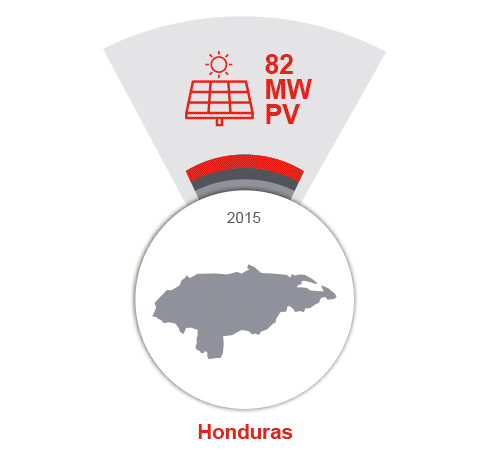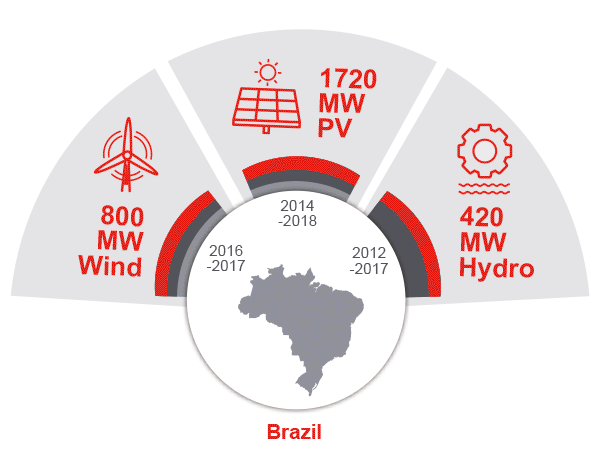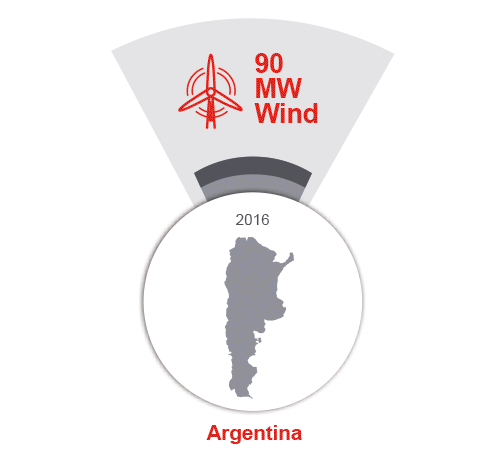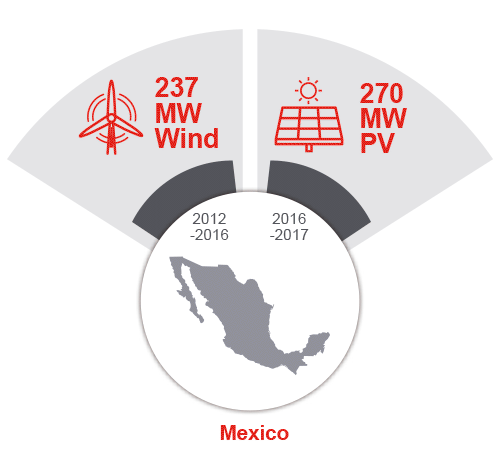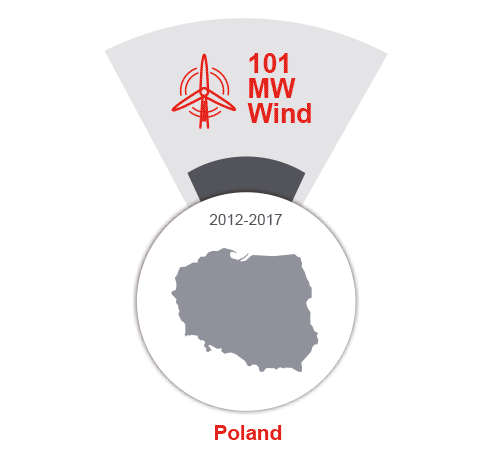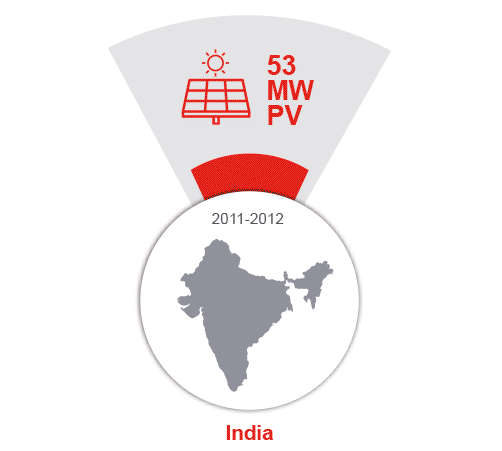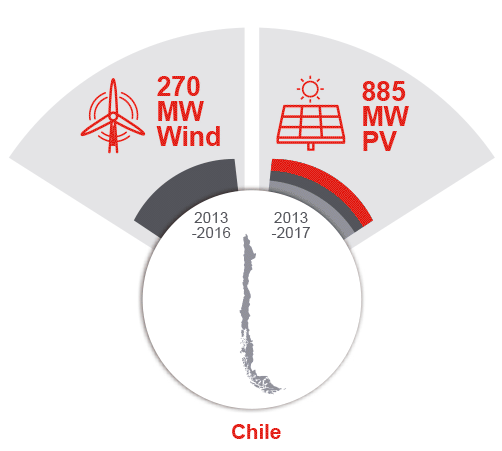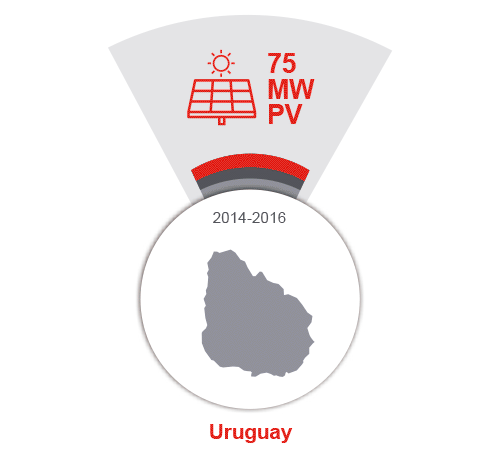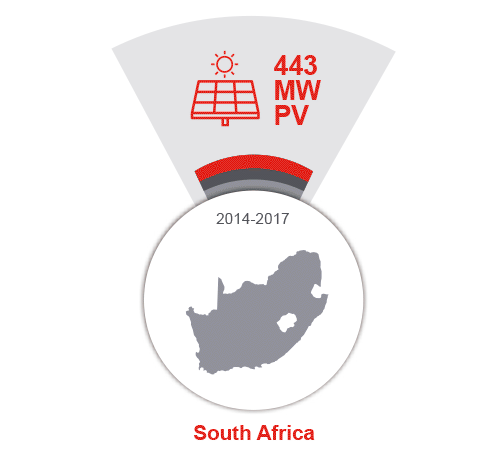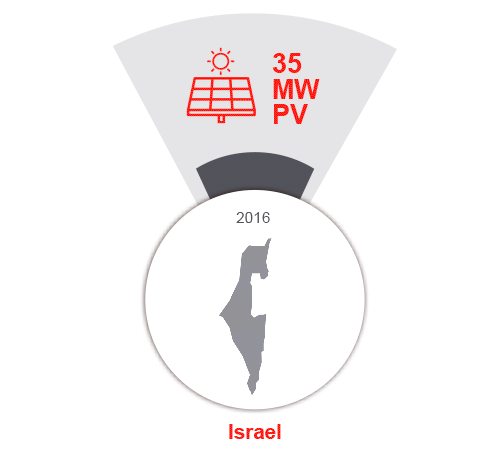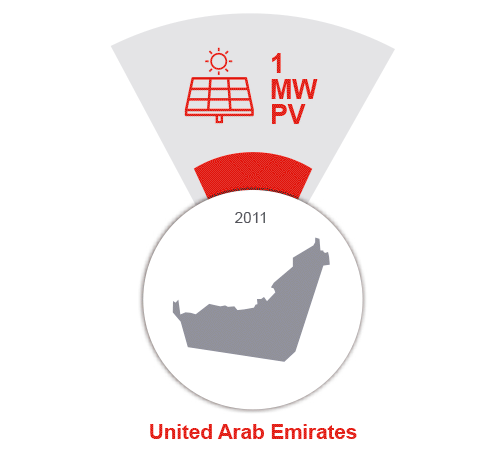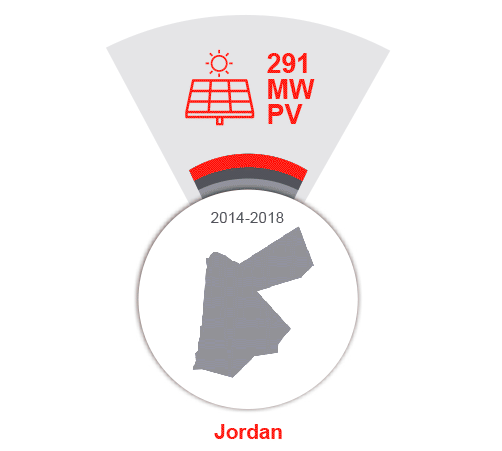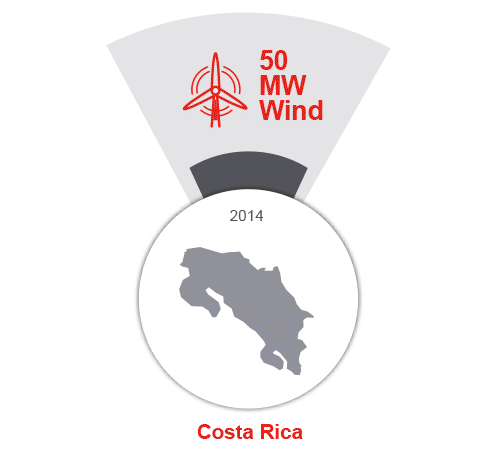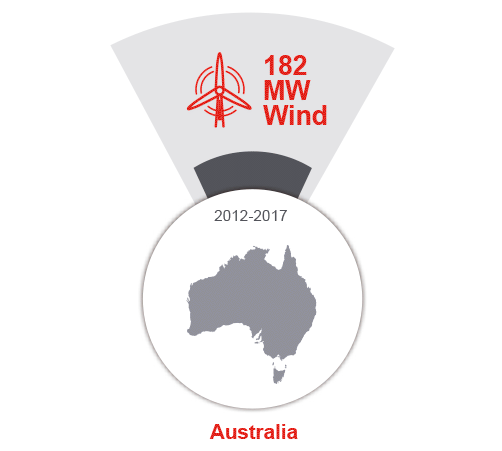 Since 2009 contributing to sustainable low-carbon economies.
<! ========= Cool Timeline Free 2.0.6 =========>
Timeline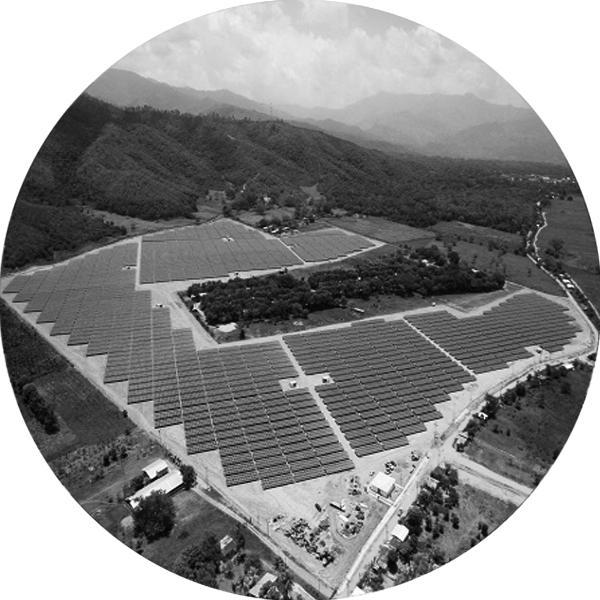 2009 – 2015
Start of operations in Southeast Asia, Africa and Latin America
Engineering company for solar PV projects in emerging economies.
Nigeria: Kaduna Hospitals PV – 1.6 MW powering 34 hospitals.
Rwanda: Kigali 150 Schools Off-grid PV systems.
Honduras: 1.000 solar home systems.
Honduras: construction of 22 MWp solar PV plant.
OUR VISION
To power a low-carbon sustainable future.
OUR MISSION
To invest in and manage renewable energy assets in the long-term, offering competitive and innovative energy solutions to meet our customers' needs.
Integrity is our core value. Every day we strive to earn and maintain the trust of our employees, our investors, our customers, our partners, our local communities and all our stakeholders
We honor our commitments with all of our stakeholders, striving to be renown for our reliability. Based on our extensive experience in the industry we are able to set ambitious targets and deliver results.
Electricity markets globally are undergoing a deep transformation with progressive liberalization and the consolidation of renewables and other technologies. Our responsibility is to maintain flexibility, acting quickly to crystallize ideas into defined and executable investment opportunities addressing the individual needs of our customers.
Successful execution requires input and oversight from a diversity of professional perspectives. As a team, we work together towards seeing projects reach their successful completion, from initial development and throughout their long-term operation.
We are naturally curious about our markets and their future trends, constantly seeking new ways to add value and deliver returns in a continuously changing environment.
SUSTAINABLE DEVELOPMENT IS IN OUR DNA
Sunco Capital was founded in 2009 with the ambition to contribute to building a better and cleaner future, changing the way in which energy is produced.
Ethics and Responsibility are the foundations of our business approach. We are firmly committed to preserving the environment, contributing to social and economic development and ensuring a better future, promoting a sustainable low-carbon economy.
ENVIRONMENT
We produce clean energy from renewable sources, contributing to reducing CO2 emissions, preventing climate change and protecting the environment.
COMMUNITIES
We are committed to the social and economic development of the communities in which we operate, contributing to improving their quality of life through access to energy, education, environmental protection and health.
HEALTH & SAFETY
We operate under rigorous H&S criteria and promote the wellbeing of our employees through policies and programs, ensuring safe and healthy workplaces.
COMPLIANCE
We comply with applicable laws in the countries in which we operate, and aim for best compliance practices in everything that we do.
Since our foundation, we have developed rural electrification projects in developing regions of Africa, Asia and Latin America, thereby contributing to improving people's living conditions and access to energy, education and health services:
NIGERIA
Rural Electrification for Kaduna State hospitals
Capacity:1,55 MWp of Solar PV
Impact: Powering of 43 Primary Healthcare centers, providing a secure source of electricity supply. This project considerably improved access to healthcare services to the communities in the region.
RWANDA
Rural Electrification in Kigali
Capacity: Solar PV for 150 Schools
Impact: Off-grid solar systems with battery backup were installed in 150 schools in rural areas of Rwanda. The electricity is used to for classroom lighting and low-power devices, enabling schools to extend their daily activities.
INDONESIA
Off-grid Hybrid System (solar pv and diesel)
Capacity: 220 Kwp
Impact: The rooftop system has provided stability in the supply of energy for the industrial consumer, as well as 10-20% of energy cost savings throughout the year.
HONDURAS
Rural Electrification across Honduran Communities
Capacity: 1,000 solar pv home systems
Impact: The systems were installed in homes, schools and religious centers in areas lacking a grid connection. More than 750 families have benefited from this project and now, for the first time, have access to electricity.
HONDURAS
On-grid solar photovoltaic
Capacity: 22 MWp
Impact: San Pedro power plant allows more than 30,000 homes to be supplied with clean energy, saving 20,000 Tons of CO2 every year.