Powering a
Low-Carbon
Sustainable
Future
Sunco Capital develops, invests in and operates renewable energy assets in Latin America and Europe to maximize value and long term returns.

Differentiated energy commercialization strategy in each market anchored on energy market fundamentals.

Optimization of capital allocation to each investment phase throughout the life of the asset.

Focus on execution: disciplined commercial and operational oversight
of each asset.

Long term relationships with our clients, partners and shareholders.
Sunco Capital is involved in the development and management of projects from origination to the operational phase. This strategy ensures the highest quality standards and mitigates risks in the construction, financing and operating phases, maximizing investment IRRs over the long term.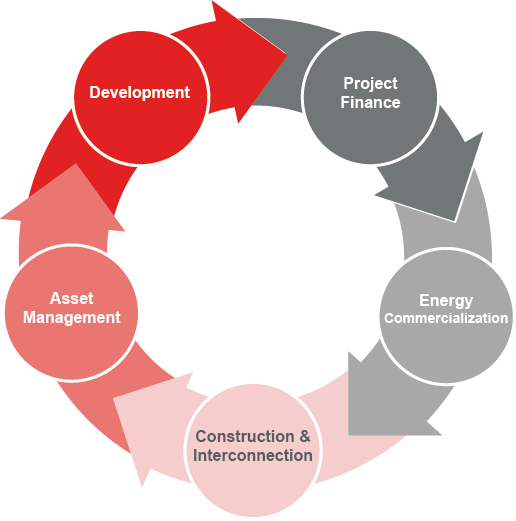 We are present in Europe and Latin America with offices in Spain and Brazil.
We develop our portfolio following geographical and technological criteria. Sunco Capital's key markets are Spain, Italy and Brazil, where we focus on Solar PV.
Our management team brings together a proven track record of over 5 GW in the development, M&A, construction, long-term capital structuring and O&M in the renewable energy sector worldwide.
DEVELOPMENT
+160 wind and PV projects succesfully developed in 20 different countries since 2008.
PROJECT FINANCE
Financing under international project finance since 2008.
ENERGY COMMERCIALIZATION
Bilateral Power Purchase Agreements (PPAs) since 2012.
CONSTRUCTION & INTERCONNECTION
From initial design to plant commissioning in 15 different countries (+130 projects) since 2004.
ASSET MANAGEMENT
North America, Latin America, Europe, Asia, Middle East & South Africa since 2011.
MERGER & ACQUISITIONS
$2.1bn experience in renewable energy related M&A transactions since 2003.
OUR VISION
To power a low-carbon sustainable future.
OUR MISSION
To invest in and manage renewable energy assets in the long-term, offering competitive and innovative energy solutions to meet our customers' needs.
Integrity is our core value. Every day we strive to earn and maintain the trust of our employees, our investors, our customers, our partners, our local communities and all our stakeholders
We honor our commitments with all of our stakeholders, striving to be renown for our reliability. Based on our extensive experience in the industry we are able to set ambitious targets and deliver results.
Electricity markets globally are undergoing a deep transformation with progressive liberalization and the consolidation of renewables and other technologies. Our responsibility is to maintain flexibility, acting quickly to crystallize ideas into defined and executable investment opportunities addressing the individual needs of our customers.
Successful execution requires input and oversight from a diversity of professional perspectives. As a team, we work together towards seeing projects reach their successful completion, from initial development and throughout their long-term operation.
We are naturally curious about our markets and their future trends, constantly seeking new ways to add value and deliver returns in a continuously changing environment.
SUSTAINABLE DEVELOPMENT IS IN OUR DNA
Sunco Capital was founded in 2009 with the ambition to contribute to building a better and cleaner future, changing the way in which energy is produced.
Ethics and Responsibility are the foundations of our business approach. We are firmly committed to preserving the environment, contributing to social and economic development and ensuring a better future, promoting a sustainable low-carbon economy.
ENVIRONMENT
We produce clean energy from renewable sources, contributing to reducing CO2 emissions, preventing climate change and protecting the environment.
COMMUNITIES
We are committed to the social and economic development of the communities in which we operate, contributing to improving their quality of life through access to energy, education, environmental protection and health.
HEALTH & SAFETY
We operate under rigorous H&S criteria and promote the wellbeing of our employees through policies and programs, ensuring safe and healthy workplaces.
COMPLIANCE
We comply with applicable laws in the countries in which we operate, and aim for best compliance practices in everything that we do.