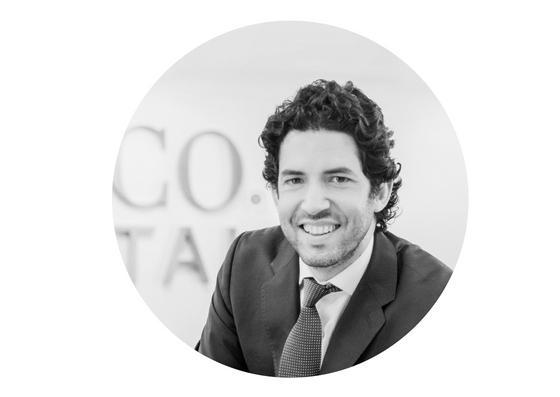 TONY ARTIGA
Chief Executive Officer
BIOGRAPHY
As CEO since 2015, Tony has led the transition of Sunco from a specialist engineering company to a global clean energy investment and asset management platform.
Prior to becoming CEO, he was Director of Structured Finance at Sunco for 3 years, where he generated sources of capital for distributed generation projects in Central America, Africa and Asia. During that time he was also responsible for business development in Southeast Asia, initiating and obtaining the award of two of the first five solar PV projects with a PPA in Indonesia, in addition to the first corporate PPA for solar energy in the country.
Prior to joining Sunco, Tony was part of the Mergers & Acquisitions team at the Royal Bank of Scotland in London, dedicated to the Power & Utilities sector.
He holds a Bachelor and Master in Business Administration, majoring in Finance, at ESADE (Barcelona, Spain).
ACHIEVEMENTS
9 years of experience in the energy sector.
Constitution of Sunco Capital Development Fund I, FCR in 2017.
Commissioning of 22MWp PV San Pedro grid-connected project in Honduras in 2015.
Commissioning of distributed generation projects providing a primary source of electricity for:

34 hospitals in Nigeria in 2017
150 schools in Rwanda in 2014
1,000 homes in Honduras 2013
Advised QEWC on its acquisition of a stake in Jordan's Amman East Power Plant and its holding company, AES Oasis.
Advised First State Investments on its acquisition of a stake in the Reganosa LNG regasification terminal in Galicia, Spain.
Advised Khazanah Nasional on the structuring of its SEA Joint Venture with UK's Camco International and the acquisition of a stake in the listed company.