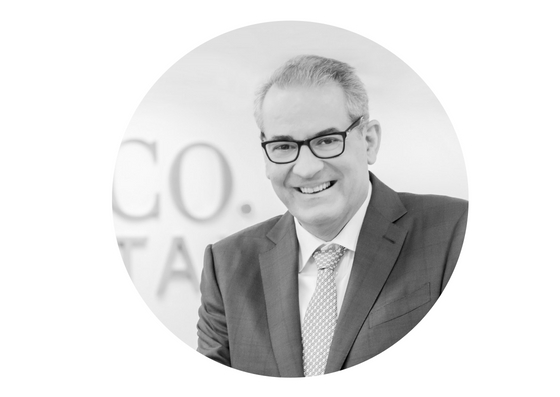 José Pérez
Diretor Administrativo Global
BIOGRAFIA
No cargo de Diretor Administrativo Global, José é responsável geral pela originação, operações e gestão de ativos e membro do Comitê de Investimentos.
Antes de entrar na Sunco Capital, ocupou vários cargos seniores de gestão na SunEdison de 2009 a 2016, contribuindo de forma essencial para o crescimento global da companhia. Como Presidente para Europa, Oriente Médio e África/América Latina, posicionou a companhia como líder de mercado na região. Em 2015, tornou-se Presidente de Gestão de Ativos Globais, gerindo um portfólio geral de 8GW de ativos de energia solar fotovoltaica e eólica.
Antes disso, ocupou cargos financeiros seniores de gestão internacional na EMI Music e na Universal Pictures. Começou sua carreira profissional na Price Waterhouse Coopers.
Tem mestrado em Economia e MBA em Administração de Empresas pela Universidad Comercial de Deusto (Bilbao, Espanha).
REALIZAÇÕES
9 anos de experiência no setor energético.
Consolidação da gestão de ativos da SunEdison e da Terraform e organizações de O&M em uma plataforma de gestão de ativos integrada. Em um período de 12 meses, supervisionou a integração de mais de 3 GW de novos ativos e melhorou a produção geral em cerca de 1%.
Licitações para Contratos de Compra e Venda de Energia (CCVE):
170 MW em CCVE bilaterais no Chile com duas companhias mineradoras.
107 MW no primeiro leilão de energia solar no Brasil.
410 MW no primeiro leilão de energia solar no Chile.
458 MW na Rodada 3 do Programa de Energia Renovável na África do Sul.
478 MW em CCVE bilaterais no Reino Unido.
74 MW em CCVE bilaterais no Uruguai.
Desenvolveu e financiou a primeira usina solar comercial do mundo, tendo recebido o prêmio Project Finance Deal of the Year na América Latina em 2014.
Desenvolvimento, Construção e Financiamento de um portfólio de 478 MW no Reino Unido, 296MW no Chile, 200 MW na Itália, 60 MW na Bulgária, 22 MW na Espanha, 81 MW em Honduras e 28 na Jordânia.
Construção de 400 MW nos EUA, Canadá, África do Sul, Índia e Tailândia.
Aquisição de portfólio de ativos eólicos operacionais da Renova Energia no Brasil de 329 MW com valor da empresa de $483 M.